OUTDOORS CONCERT
STOWE PARK - DOWNTOWN BELMONT
Saturday, May 28, 1:00 PM
BRING YOUR LAWN CHAIRS AND INVITE FAMILY AND FRIENDS
TO THIS END OF SEASON CONCERT. THE GSB WILL BE PLAYING
PIECES FOR THE WHOLE FAMILY. MARCHES, MOVIE THEMES, CLASSICS. A LITTLE SOMETHING FOR EVERYONE, AND IT'S FREE.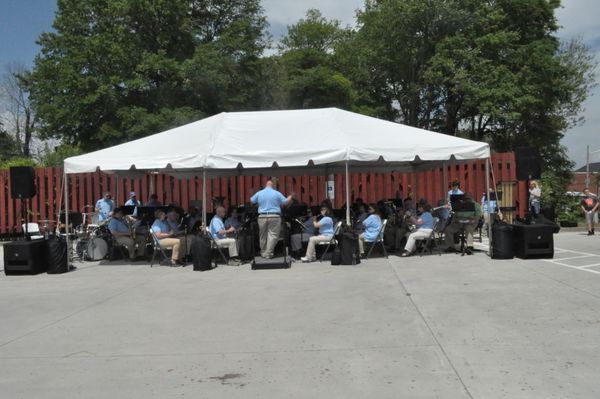 PHOTO SCREENSHOTS FROM "AT IT AGAIN"
CLICK THE PHOTOS BUTTON (ABOVE) TO VIEW THE GALLERY
MARK YOUR CALLENDAR!
The Gaston Symphonic Band is holding a Spring concert filled with some new tunes and old favorites. 
WHEN: Friday, April 8, 2022
TIME: 7:00 PM
WHERE: Second Baptist Church, Mt. Holly, NC.
ADMISSION:  FREE    FREE    FREE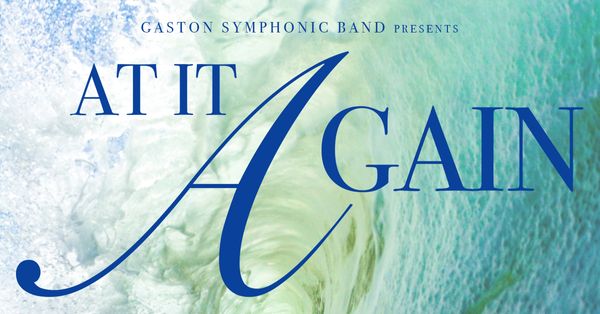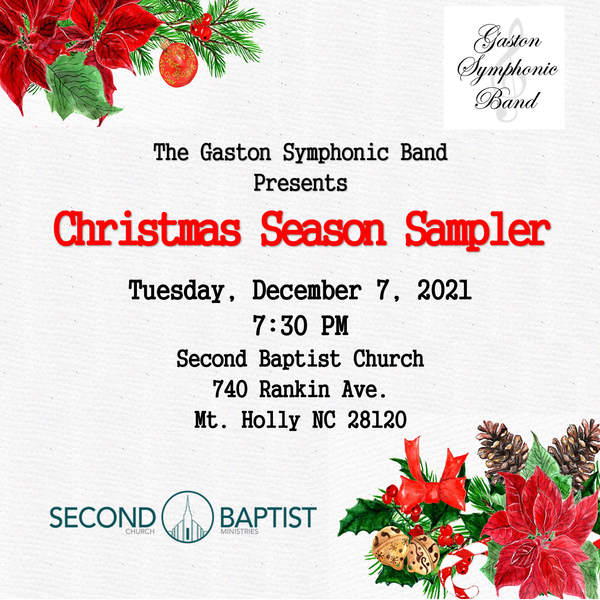 THE BAND IS BACK!!!
The Gaston Symphonic Band has resumed practice and are welcoming new members. While Covid protocols prevent us from using Grier Middle School, the Second Baptist Church of Mt. Holly has opened its doors to the band. Rehearsals resumed in October. Anyone seeking membership can email us at gsbsound@gmail.com.
Maestro John Gunter and the band's members have been working on a program of Christmas season favorites. This entertaining program of familiar tunes is sure to entertain everyone. Make plans to attend this concert on Tuesday, December 7, 2021, 7:30 PM. Second Baptist Church, 740 Rankin Ave., Mt. Holly, NC.